Let your father and mother have joy and let her who gave birth to you rejoice.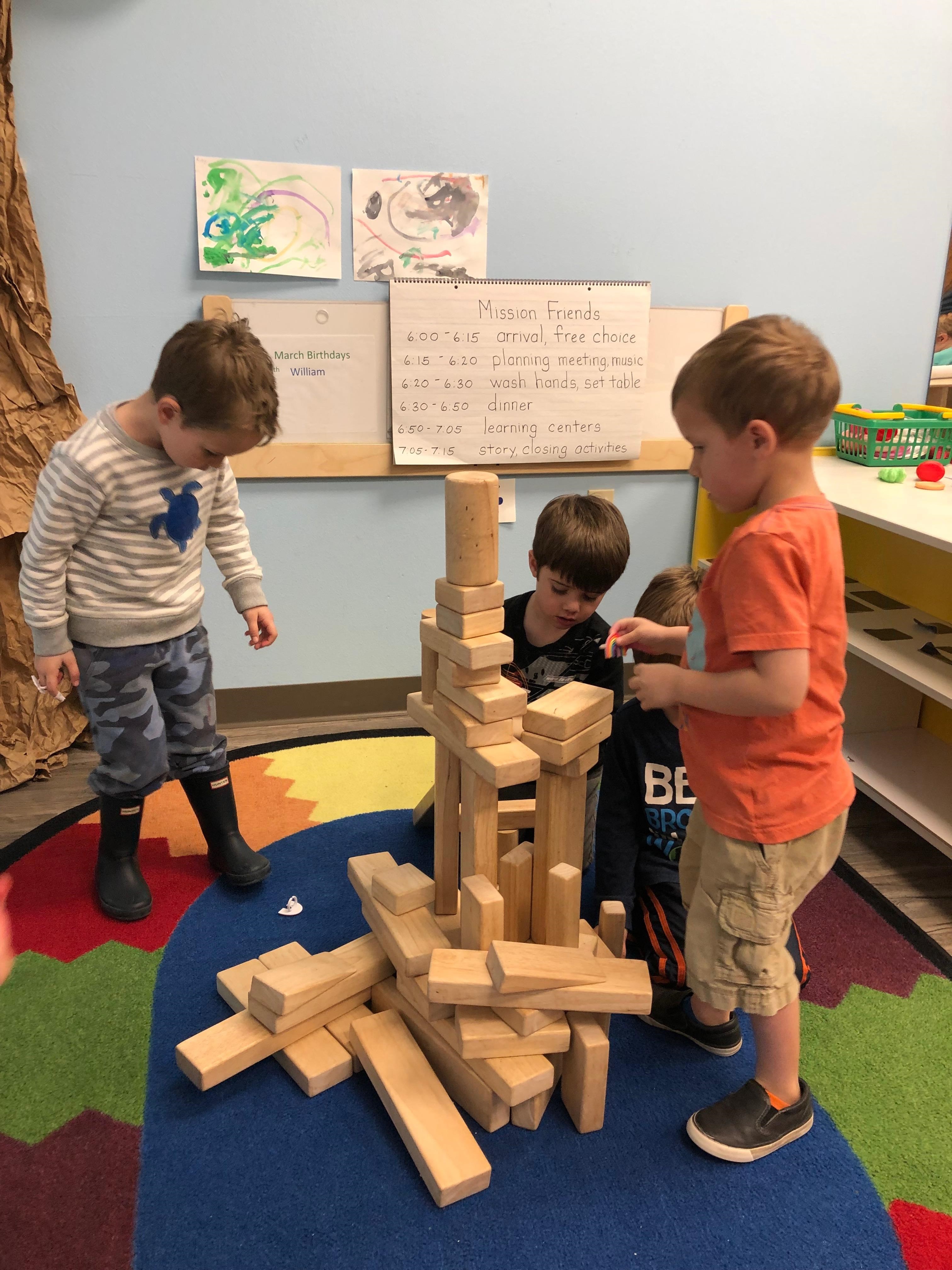 Rejoice, Moms and Dads. Celebrate the amazing gift from God that is your child!
This week, all over the USA, we are celebrating the Week of the Young Child. This is a time to step back and reflect on the importance of your child's early years (birth through  eight years of age).
It is also a time to celebrate the wonderful opportunities that you have to influence and contribute to your child's growth and development – physically, socially, emotionally, cognitively and spiritually – in profound, long-lasting ways.
Take a few minutes this week to stop by the Aransas County Public Library and enjoy the beauty of young children's art that is on display. You might see something that your own child made if he or she participates in FBC's Discovery Days, Preschool Kids Life Group or Mission Friends programs.  Artwork from Discovery Learning Center, First Learning Tree and ABC School are also included in the exhibit.  While there, be sure to pick up a free booklet on the importance of play in the lives of young children.
The National Association for the Education of Young Children, the originator and sponsor of the Week of the Young Child, suggest that parents focus on different themes each day this week.
Musical Monday – Monday was a day for singing and moving to music with your little ones. Silly songs and goofy dances that end up in a pile of giggles are great for the body and mind! Who doesn't love "Baby Shark"?
Tasty Tuesday – This is a day for having fun with food. Get the kids involved in cooking projects, making delicious, nutritious foods to enjoy together. There are lots of "no cook" snacks that are easy and fun to do. Dip a banana in wheat germ or crushed nuts, make a fruit kabob by stringing bits of fruit on a stick or put pudding mix and milk in a shaker and shake up a snack.
Work Together Wednesday – On Wednesday, you are encouraged to engage in day-to-day tasks at home with your child. Young children love to help, so let them! They can help fold wash clothes and dish towels, sort and match socks, feed the dog or weed the flower beds. Get them involved in working together with the family.
Artsy Thursday – What fun children have when you give them open-ended opportunities for creative art. All you need are sheets of blank paper and crayons, pencils or markers to get the creative juices flowing. For some good clean fun, squirt shaving cream onto a tray or washable tabletop and let your young child fingerpaint to his heart's content.
Family Friday – Make this a special day to do things together as a family. Read Bible stories together or take a walk or bike ride around the neighborhood. Pray together. Celebrate the end of this special week by thanking God for your precious child and asking His guidance as you continue the path of parenting that He has placed before you.
I hope you have a great week! If you have any questions or if I can help you in any way, stop by the Children's Department office any Wednesday or Sunday or send me (Dianne Nielsen, FBC Children's Ministries Director) an email at children@fbcrockport.net. I look forward to hearing from you!